Car Battery Replacement near Lone Tree, CO
It's easier than ever to schedule a car battery replacement or repair at our used car dealership near Lone Tree. Our experienced technicians can perform a car battery test to determine what's needed. Then, we can repair a car battery or perform a car battery replacement in Colorado with ease. Not sure why your car isn't starting? Give the experts at Auto Mart USA a call today and we'll take care of everything. It's our goal to ensure you enjoy a hassle-free auto service experience you'll love. Plus, our Parker used car dealership is often running car battery specials and incentives, so you can save on repairs and routine maintenance. Visit us today and we'll get you back in the driver's seat quickly!

Do I Need a New Car Battery?
Not sure if you need a new car battery or if something else might be going on with your vehicle? Bring it into our auto service center and we'll inspect the vehicle and find out what it needs. In the meantime, a few common signs of car battery failure include:
The vehicle needs a jumpstart or takes multiple attempts to start.
Your vehicle's electronics aren't working well, such as headlights or dashboard lights.
The car battery is more than three to five years old.
It's never fun when your car won't start, but don't worry because replacing a car battery is a normal part of car ownership. The typical car battery lasts up to five years, and if you like to drive your vehicle for many years, chances are you'll need to replace at least one battery in its lifetime. Here at Auto Mart USA, we replace many batteries for our customers, so we can get you in-and-out of our car service center quickly so you can get back to your busy life. We'll keep you up to speed on any repairs and we'll ensure you get the transparent and honest car service experience you deserve!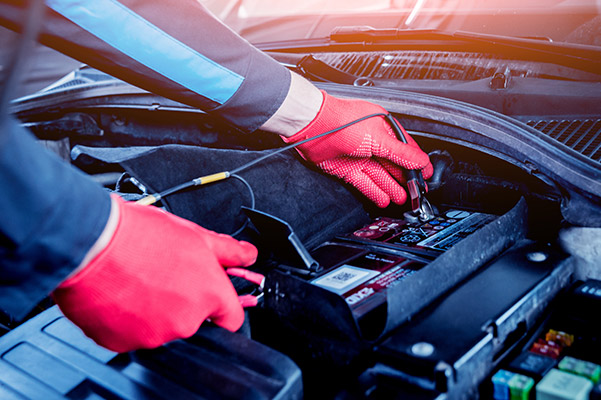 Car Battery Specials near Lone Tree, CO
Another reason to bring your car in for service at Auto Mart USA is that we offer car battery specials, so whether you're getting a car battery repair or replacement, you can save. Ask our service team about which incentives we're currently running so you can take advantage of these offers. Schedule auto service nearby today!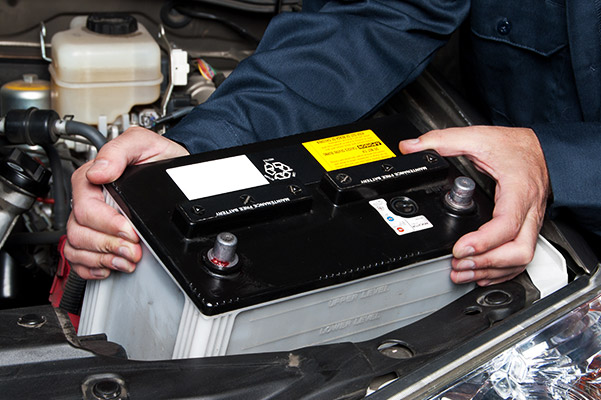 Car Battery Installation near Me
Contact Auto Mart USA today to schedule a car battery repair and more. We're standing by to assist you with any work your car needs done, and we'll provide you with a seamless experience. We look forward to working with you!